Tahiti / Hawaii / Fiji / New Zealand / Australia / Africa / The World!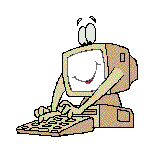 Working!
What else?
Else? See below!
---
AUSTRALIA!
The Land Downunder
Broome to Darwin
The Complete Kimberley
Aug 21-Sept 6, 2007
Mysteries of the Arnhem Land
Sept 6-16, 2007
Orion Expedition Cruises
MEXICO, Ole!
Copper Canyon
June 26--July 4, 2007
CHINA!
As it prepares for the Olympics...
May 22 to June 9, 2007
Shanghai, Suzhou, Yangtze River, Chongqing, Guilin, Yangshao, Xian, Beijing, pandas
TAHITI Encore!
November 5-17, 2006
Starwood, St. Regis,Hotel Bora Bora,
Le Tahaa Private Island, and more
EGYPT!
May 4-14, 2006
Cairo, the Pyramids, the Sphynx. Aswan, Abu Simbal, Luxor,
Kom Ombo, Valley of Kings, Valley of the Queens, the new library at Alexandria, the Mediterranean
SOUTH AFRICA!
May 6-20, 2005
Cape Town, Kruger National Park, Sabi Sands, Sun City
Lodges and game parks
TAHITI!
Nov 7-16, 2004
Visiting the top 15 resorts YOU want to see